March 22, 2023
Down the rabbit hole with Anna
Johnny Depp was not the only person to find treasure at Hemswell Antique Centre recently.
Anna Wrench, our Design Placement Student, found herself going down the rabbit hole of family research when she spotted a note, dating back to 1895, stuck inside a chest of drawers.
Bought from Hemswell Antiques, the chest of drawers is destined for a bedroom at Cuckney House, a project we have been working on for a couple of years, due to open this year.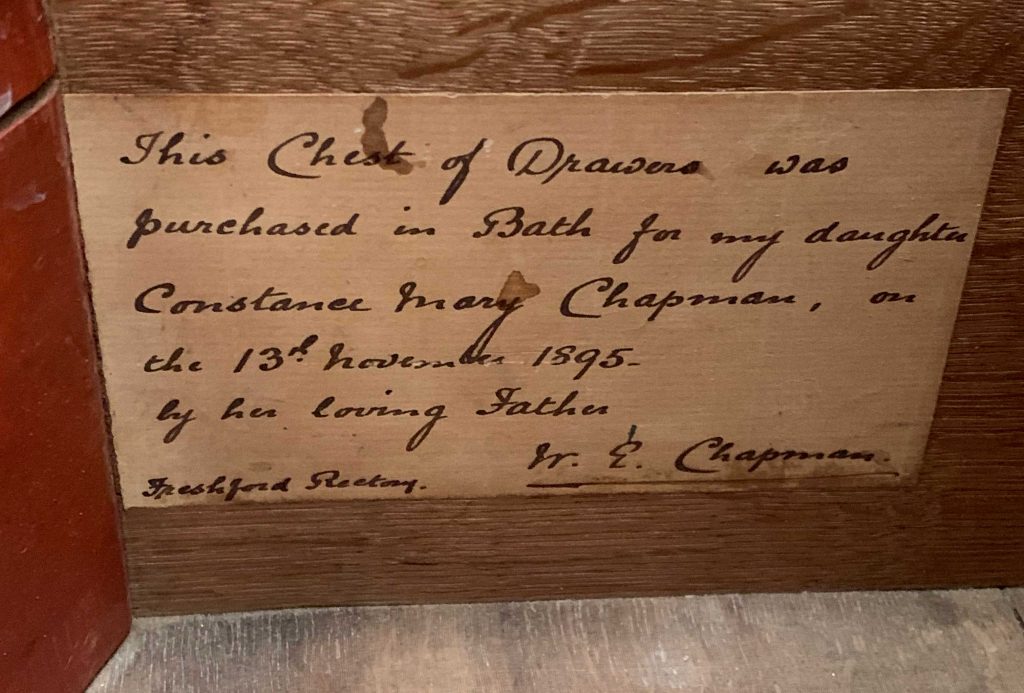 The note, taped to the inside of a drawer reads: "This chest of drawers was purchased in Bath for my daughter Constance Mary Chapman, on the 13th November 1895, by her loving Father"
William was the Rector of Freshford, Somerset, from 1891 until the end of his life. He also became the first chairman of their Parish Council where they put huge efforts into supporting those involved in fighting during the first world war, their families, and the reparations to the area required.
When William died in 1914, a memorial plaque was created which remains today on the wall of St Peters Church. His son, Edward, continued William's legacy on the council, also becoming the Chairman in later years.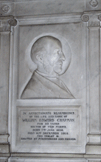 The plaque reads : 'In affectionate remembrance of the life and work of William Edward Chapman, erected by the parishioners and friends'
Edward studied Chemistry at Oxford prior to doing military service and medical training leading to his involvement in the first world war as a 2nd Lieutenant in the British Expeditionary Service in France.
Edward, Chairman (sat centre) and his fellow Parish Councillors during a meeting, 1964
The family, pictured outside their home, the Rectory, prior to the birth of Hilda
The chest of drawers that started it all!
To support their loved ones while away, Margaret (Edward's mother), organised the Freshford working party, along with Constance and Hilda (Edward's two sisters). They sent cakes and knitted socks to France, that Edward distributed among his fellow soldiers who also requested they send mouth organs to 'enliven off duty time.'
Constance was also a manager at the local school and was in the job for 45 years until retirement when she became a governor.
Says Anna, "Edward Frederick and Margaret Elizabeth went on to have three children, who I have not yet had time to do any research on. Who knows, social media might beat me to it. I am sure Rev William would approve of the new chapter in its life at Cuckney"